DHL series coal-fired steam boiler
01Product thermal capacity:20-75 t/h

02Working pressure:1.25-5.4 MPA

03Outlet temperature:184-485 ℃
Available industries:Heating

Send Enquiry

Get Quotation(contact us by one of the three ways)
If you are interested in our products, please email us at mayonghong@zozen.com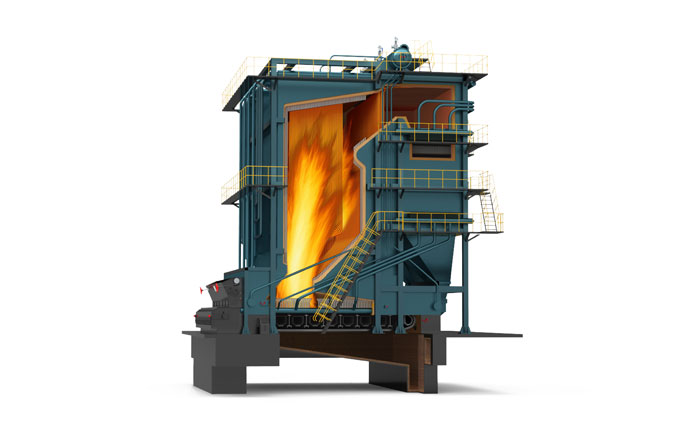 Introduction of DHL series coal-fired steam boiler
DHL corner tube boiler is field assembled boiler, it uses a piping system as the frame of the entire boiler, and it bears the full load of the boiler, which makes a non-framework boiler. At the same time, this frame also serves as the down comer of the boiler and upper and lower headers. The boiler drum is an external type drum, the furnace is a fully enclosed membrane wall structure, the convective heat absorbing surface adopts the flag tube structure. The corner tube boiler has the advantages of compact structure, low steel consumption and rapid temperature increase.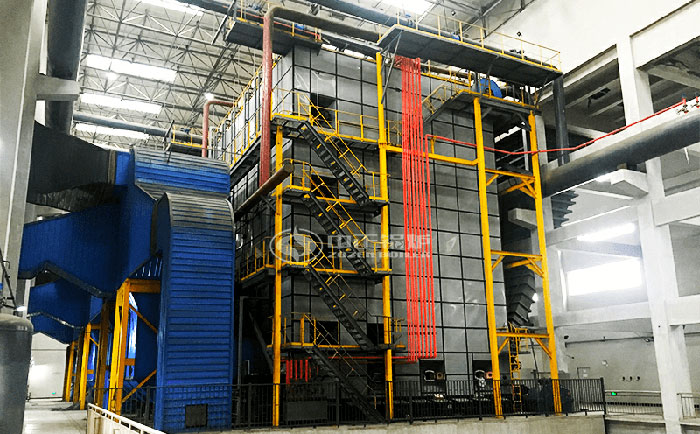 Feature of DHL series coal-fired steam boiler
Lengthened grate: The length of front and rear axles of grate is longer than that of the same type of domestic products, which prolongs the combustion time of fuel in the furnace, makes the coal combustion sufficiently, reduces the carbon content of slag, enlarges the effective area of grate, and obviously enhances the overload capacity of boiler.
Bilateral air inlet: six separate air chambers are arranged along the longitudinal direction of the grate. Each air chamber has an independent air conditioning device which can adjust the air volume of each air chamber separately to achieve the best combustion control effect.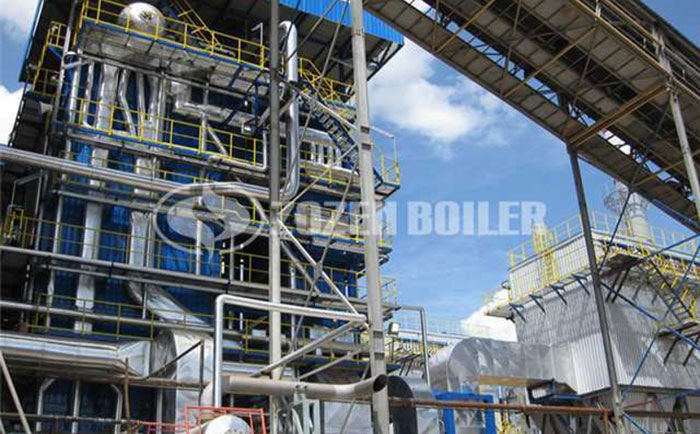 Why choose us
1. Our uniquely customized system solutions deliver maximum energy efficiency and low emissions
2. State of the art computer, variable frequency and video monitoring systems are in place to ensure the safe operation of our boliers
3. Agreeable design of outer casings and a wide choice of colors to your order
4. Our dedicated service team of experts and professionals is 24/7 available online to provide you with the best technical support
Advantages of DHL series coal-fired steam boiler
The boiler is a high-temperature hot water boiler with a forced circulation and a single-pot type and a horizontal arrangement, and adopts a stratified coal feeding device and a burning device of a beam type non-leaking coal chain grate. According to the needs of users, the boiler can be arranged in two layers or in a single layer.
01

Safe water circulation

02

Anti-seismic Structure

Corner tube boiler adopts non-framework structure, its body weight is supported by membrane wall and down comer

03

Complete sealed structure

The upper part of the boiler can be separately transported according to the size of the railway transportation limit.

04

Improves the thermal efficiency

The water wall adopts a dense drainage water-wall tube
Technical Data

Related Projects
ZOZEN Boiler, which covers various types of fuels such as coal, fuel gas and biomass, produces high quality steam, hot water and organic carrier (heat transfer oil), which are widely used in chemical, pharmaceutical, food, feed, textile, building materials, Hotels, heating and other industries provide high-quality and reliable thermal power for industrial production and residents' lives.
Quick Way To Get Price
Please feel free to fill in the following form or email us (mayonghong@zozen.com) to get product information,price,service and other supports.We will reply to you within 24 hours as soon as possible.Thank You!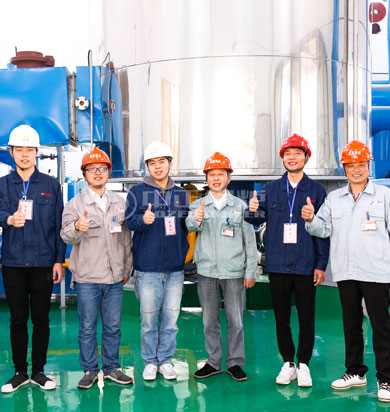 30 seconds for connecting online customer service

within 24 hours for getting email reply

factory-direct sale, 100% factory price