SZL series biomass-fired steam boiler
01Product thermal capacity: 4-35 t/h

02Working pressure:1.0-2.5 MPA

03Outlet temperature:184-350 ℃
Available industries:Heating, chemical, food, tobacco, textile, print and dyeing, feed, medicine, building materials, wine, hospital

Send Enquiry

Get Quotation(contact us by one of the three ways)
If you are interested in our products, please email us at mayonghong@zozen.com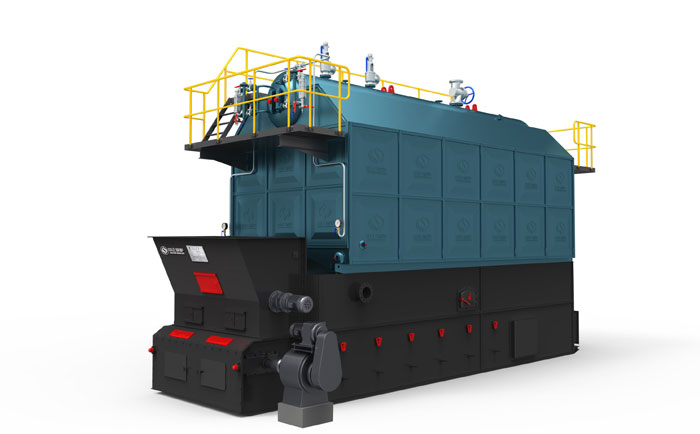 Introduction of SZL series biomass-fired steam boiler
SZL series biomass-fired steam boiler is package or shop-assembled water tube boiler with double steam drum and chain grate stoker structure. 4-6 tph boiler is package boiler and 6-35 tph is shop-assembled structure, which is composed of 2 parts, upper part is heat absorbing surface and lower part is combustion equipment. chimney.
The former part of boiler body is surrounded by membrane wall, its upper part connects with boiler drum and lower part connects with header, which forms a combustion chamber to absorb the radiated heat from furnace; there are dense convection tube bundle between the back side of upper and lower drum, the high temperature smoke enters a separate economizer after flushing heat absorbing surface then discharge from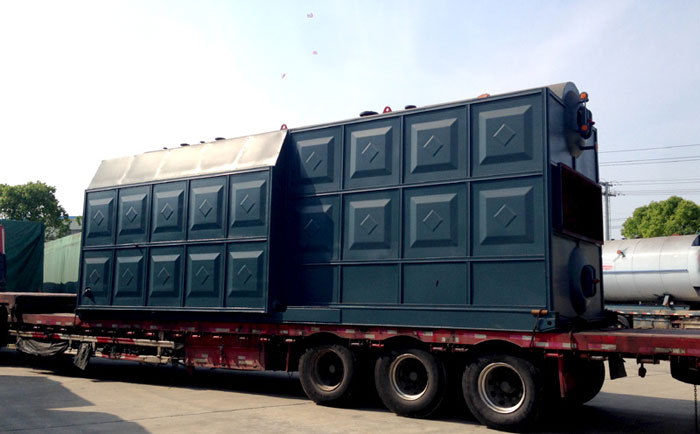 Feature of SZL series biomass-fired steam boiler
1. Automatic production line.
2. The welding of important parts like the vertical and circular seams of the boiler, the tubes, the inside of boiler and the flange are all adopted automated welding processes such as submerged arc welding or gas shielded welding to ensure the welding quality. All the vertical and circular seams will be done 100% radiographic inspection.
3.The user can reasonably adjust the air distribution according to different combustion conditions to ensure that the fuel is fully burnt.
4.Graded air supply and special furnace arch structure decrease the NOx emissions to 100mg/m³.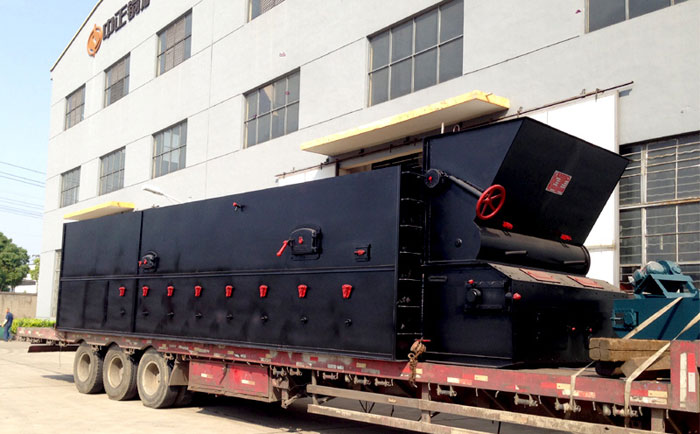 Why choose us
1. Our uniquely customized system solutions deliver maximum energy efficiency and low emissions
2. State of the art computer, variable frequency and video monitoring systems are in place to ensure the safe operation of our boliers
3. Agreeable design of outer casings and a wide choice of colors to your order
4. Our dedicated service team of experts and professionals is 24/7 available online to provide you with the best technical support
Advantages of SZL series biomass-fired steam boiler
This series of products have reached the international advanced level in technology, performance and environmental protection, and are the leading products in the boiler industry.
01

CNC manufacturing technology

02

Advanced welding process

Tube flange weld adopts robot welding.

03

Unique structural design

According to different capacity, different numbers of independent air bins are arranged from front to back of the grate.

04

Low NOx emissions

Graded air supply and special furnace arch structure decrease the NOx emissions to 100mg/m³.
Technical Data

Related Projects
ZOZEN Boiler, which covers various types of fuels such as coal, fuel gas and biomass, produces high quality steam, hot water and organic carrier (heat transfer oil), which are widely used in chemical, pharmaceutical, food, feed, textile, building materials, Hotels, heating and other industries provide high-quality and reliable thermal power for industrial production and residents' lives.
Quick Way To Get Price
Please feel free to fill in the following form or email us (mayonghong@zozen.com) to get product information,price,service and other supports.We will reply to you within 24 hours as soon as possible.Thank You!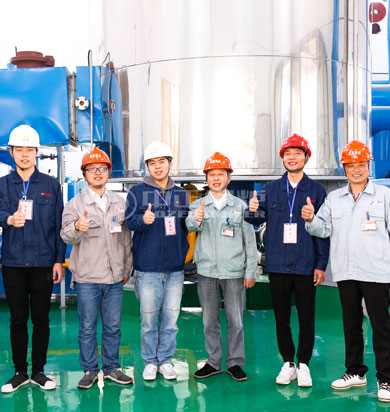 30 seconds for connecting online customer service

within 24 hours for getting email reply

factory-direct sale, 100% factory price